ePush CMS
Lead Developer, PHP, MySQL
Version 1: 2002, Version 2: 2008, Version 3:2017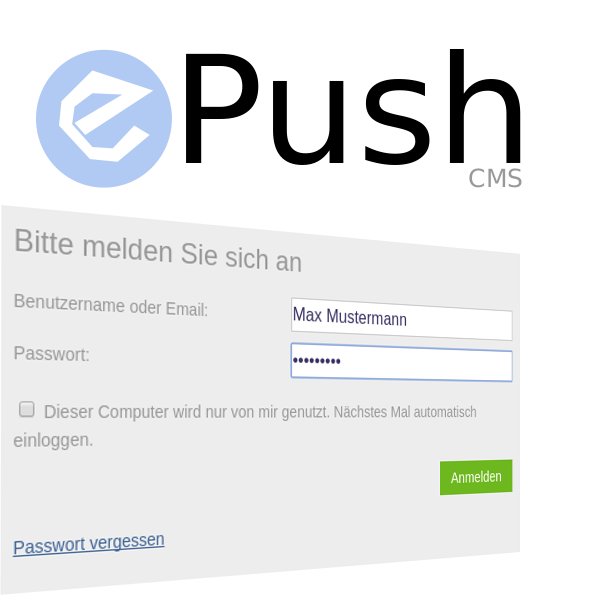 ePush is a Content Management System, which was developed in 2002 at Contentic Media Services GmbH in Berlin under my direction. We are using ePush to publish our own websites – currently MedienCity, Gendermed.info, and the Contentic company website – as well as those of our customers – National Olympic Committee for Germany (up to its smudge with the DOSB 2006), Carl Thiem Hospital Cottbus (until 2015), German Medical Women's Association and many others.
Because ePush was developed with a journalistic-editorial background, the access is article-based. Authors and editors – ePush allows multiple roles with a differentiated rights manager (write, edit, publish) – compose texts, enrich them with media (pictures, videos, downloads, links) and publish them in categories ("ressorts"). Layouters create the design, which is based on page layouts, which are based on templates. Admins manage the user accounts and grant access rights.
How does ePush compare to other content management systems? The world's most popular system, namely WordPress, is essentially a blog software and has to be"drilled out" with extensions to a full-fledged content management system. ePush has been designed as such right from the start; thus it's much closer to Typo3. By comparison, Typo3 is more complex and, from a developer's perspective, harder to maintain due to its backward compatibility and stony conversion to an object-oriented groundwork.
Nevertheless, Typo3 has many more developers and users than ePush, which until now has only been developed in-house. That's going to change. I'll be releasing ePush in 2018 as free software on Github. If you are a PHP developer looking for a streamlined CMS that works according to the MVC pattern: stay tuned!