Carl Thiem Hospital
until 2015
Programming, corporate design implementation, ePush CMS, PHP, MySQL, HTML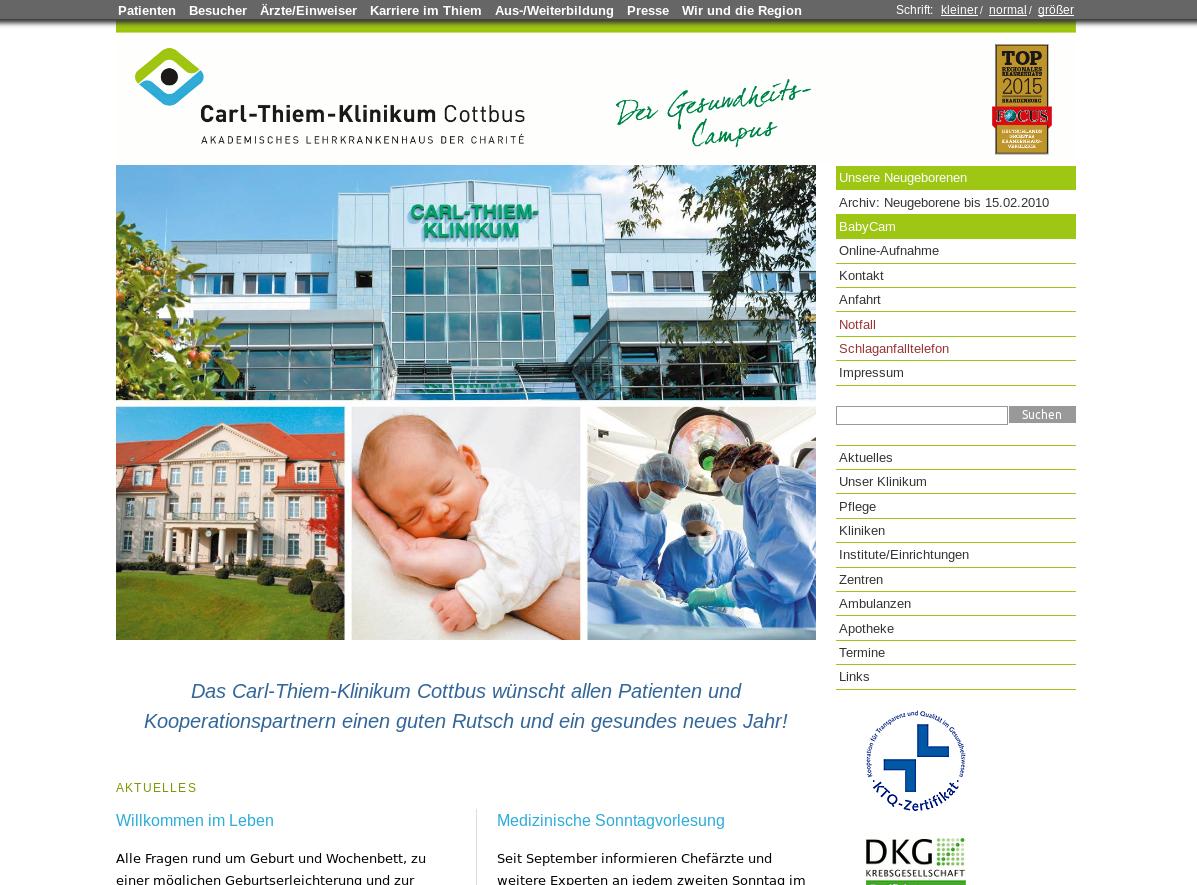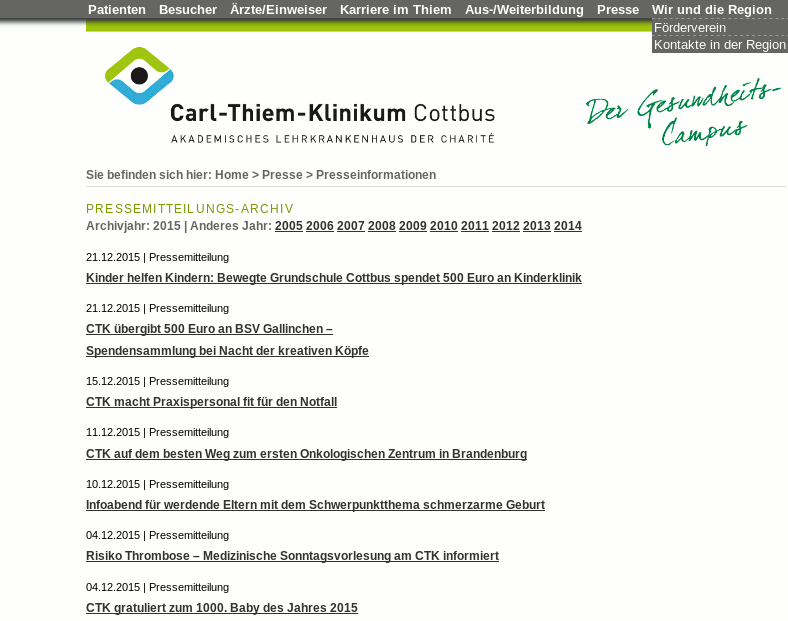 The Carl-Thiem-Klinikum is the second largest hospital in the state of Brandenburg.
The website was created as part of a public relations initiative managed by Contentic Media, Berlin. The goal was to improve ​​press and media releases in addition to patient information, to regularly produce press releases from the hospital and thus to create a constantly updated website. The website was created with ePush CMS, enabling the the spokeswoman and the photographer to enter articles with pictures themselves via the ePush backend. The press releases were also collected through a specially programmed module in an annual archive.